Jolie Fashion Store was born in 2011 from an idea of ​​Monica and Michele, combining their respective professional paths developed since 1989 in the world of fashion and entrepreneurship.
Since that day we have never stopped and we have continued to improve the service, the points of sale and finally, in 2015, this online shop was born. In many years of work, the question that we hear most is what is or will be in fashion. We thought about it for a long time and the answer we gave ourselves is that it is right to follow the trends and be updated, but Jolie makes fashion a personal taste. We believe that you should wear what is most appropriate to your person, such as taste, personality, situation and physicality.
Every day we see so many women and each of them is beautifully different. The thing that gratifies us above all else is being able to make them even more beautiful and confident in themselves by revealing little secrets, suggesting combinations and ways to wear each garment and maybe managing to change their habits a little for something that knows how to enhance them.
Jolie fashion is not standard for everyone, but it is tailored to each of you. We women should remember more often that we are all beautiful… it is enough to bring out the best in ourselves! Thanks for making us love this job!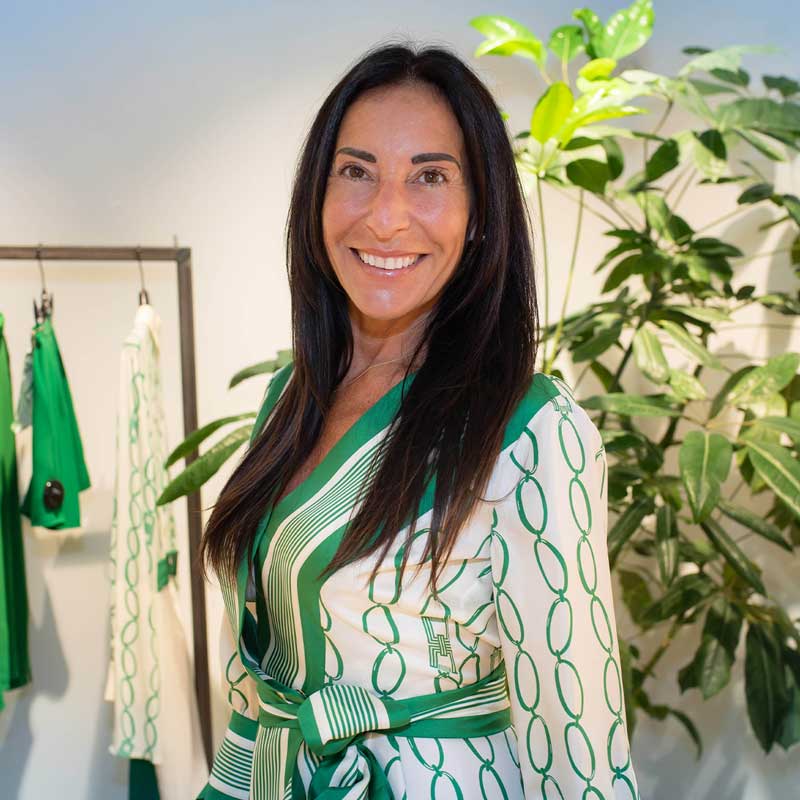 Monica
THE DIRECTOR
I am the founder and owner of Jolie Fashion Store, I have been working in the fashion and retail field since 1989, I am a sunny, energetic and dynamic person. I like travelling, decor and red wine. For me, the most important things are family, sport, and love.
I love making people feel beautiful and at ease, especially my clients. I love my partner who gave me the courage to undertake this incredible adventure and has always been by my side and taught me to be a better person. I am always available to give you advice on how to combine your favourite clothes! Follow me on Instagram @monicabortoluz
Erica
THE RIGHT ARM
Hi, I am Erica and I joined what has become like a second family, Jolie, almost 5 years ago. In my free time I do the majorette, a passion I have had since I was a child.
I love Nicola with whom I live. My core values ​​are family and friendship. I consider myself a loyal and cheerful person but above all I love fashion and I can't wait to make you feel beautiful! Here they call me Bambi. Follow me on Instagram @ericabandiera
Giulia
THE FASHION BLOGGER
I am an AIBES certified professional barlady and I moved here from Formentera for love.
Here, in addition to a partner, I found a second family made up not only of work but also of real people always ready to listen (yes, because I chat a lot) and to help you.
I am an always active and very sunny person, I love life! I always like to learn new things; in fact, I ask a hundred questions to Bambi every day. Fashion? True love at first sight ... I was nicknamed the fashion blogger of the group! Follow me on Instagram @bastioligiulia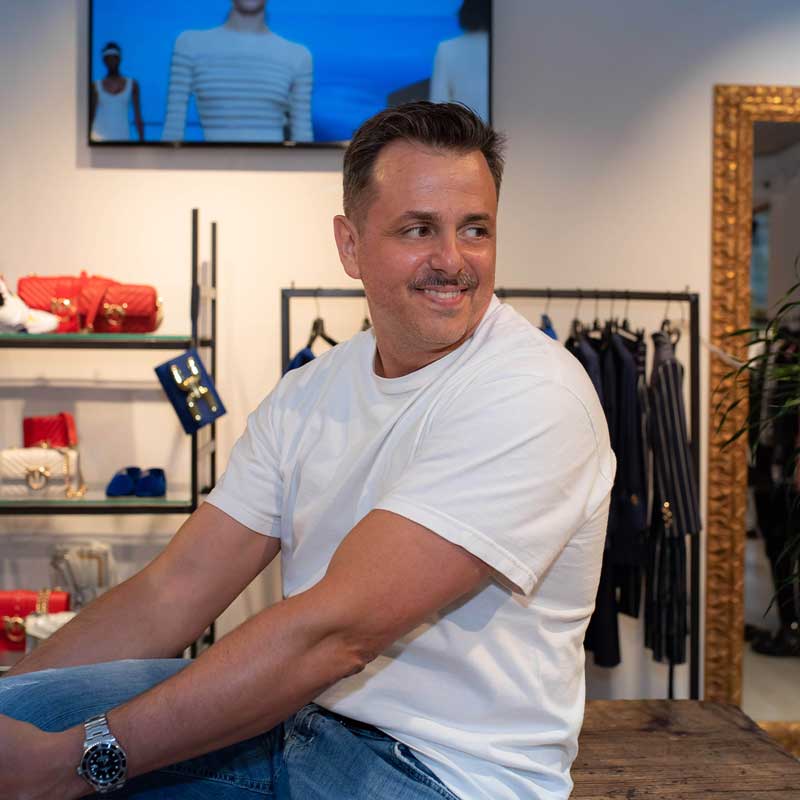 Michele
MR. WOLF (TROUBLESHOOTER)
You will rarely see me in the shop or on social networks because I divide myself between a thousand commitments and jobs: as well as for Jolie Fashion Store of which I am a partner and founder, I work as a good Venetian in the family distillery, a company with more than 120 years.
I don't have much free time because I divide myself between my two jobs and my partner Monica. I am a curious person and I love to discover new things, so much so that I have been nicknamed Mikipedia.
Friends call me Mike. Follow me on Instagram @michelebrottoph